Warme smoothie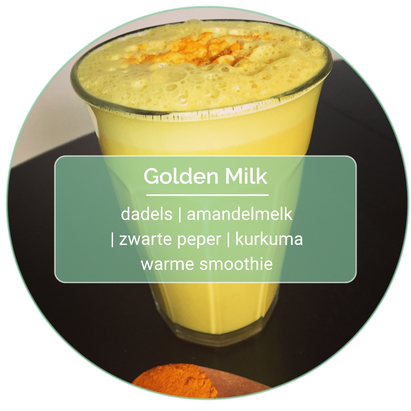 Ingrediënten:
- 3 dadels
- 350 ML amandelmelk 
- Snuifje zwarte peper
- 1 theelepel kurkuma (poeder)
Bereiding:
Doe alles in de blender en blend alles tot je een mooie gladde melk hebt. Giet het over in een steel pannetje en warm de melk op. Of als je een zelf verwarmende blender hebt laat je het 4 min blenden.
Tot slot:
Strooi wat losse kurkuma over! de melk voor de garnering.
Juice UP
Kurkuma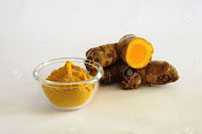 Kurkuma, ook wel geelwortel, curcuma of koenjit genoemd, kent vele gezondheidsvoordelen.
Werking
De bioactieve stoffen in kurkuma zijn grotendeels verantwoordelijk voor de geneeskrachtige werking.
Vijf voordelen
1. natuurlijke  
    ontstekingsremmer.
2. Het boost je brein.
3. vermindert kans op hart
    en vaatziekten.
4. Kan mogelijk Alzheimer.
    verminderen of
    voorkomen.
5. Kan depressie positief
    beïnvloeden.